Featured Giveaways – Updated Daily
Disclosure – This post contains affiliate links that when clicked will generate earnings for YourDailyGiveaway.com at no cost to you.
Calling all lovers of giveaways! You have come to the right place for giveaways of all kinds. This featured giveaways post is updated almost daily, depending on the giveaways dropped on our desk.
These giveaways here are all run by other companies, not Your Daily Giveaway. Read the rules on the giveaway entry forms and if you have issues with a giveaway contact the person who is running that giveaway.
Free Sweepstakes, Contests & Giveaways
Win a 2021 Chevrolet Silverado Truck and $3,000 of DEWALT Tools
Win a $245 All Things Barbecue Classic Holiday Turkey Kit
Win a $2,500 Peloton Bike from Vital Life
Daily Deals
If you love giveaways, then I bet you love deals. Lots of deals updated daily on our Daily Deals post.

Love Giveaways?
Check out More Giveaways here on Your Daily Giveaway. We not only run our own giveaways, but we offer giveaway promotion to companies who run giveaways and we share many other affiliate giveaways we find. Always something new at Your Daily Giveaway.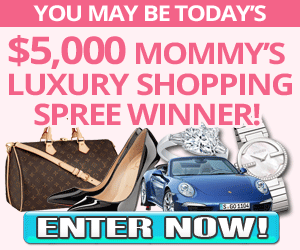 Promote Your Giveaways
Do you have a website or business that runs giveaways? YourDailyGiveaway not only runs our own giveaways and promotes affiliate giveaways but we also offer a giveaway promotion service.
Check out our options on our Submit A Giveaway page and see all we have to offer you and your giveaway.